In any conflict, the 1st Alternative is my way and the 2nd Alternative is your way. The fight usually boils down to a question of whose way is better. There are many methods of "conflict resolution," but most involve compromise, a low-level accommodation that stops the fight without breaking through to amazing new results. The 3rd Alternative is about more than just an armistice—it's about creating a new and improved reality. A departure from the usual approaches to conflict resolution, negotiation, and innovation, this conversation reveals a new way of thinking that will be embraced by anyone who is seeking solutions in their professional or personal lives.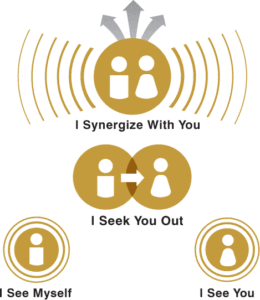 The 3rd Alternative transcends traditional solutions to conflict by forging a path toward a third option, a 3rd Alternative that moves beyond your way or my way to a higher and better way—one that allows both parties to emerge from debate or even heated conflict in a far better place than either had envisioned. With the 3rd Alternative, nobody has to give up anything, and everyone wins. Beyond conflict and compromise, The 3rd Alternative unveils a radical, creative new way of thinking. It is a groundbreaking but practical work that demonstrates why 3rd Alternative thinking represents the supreme opportunity of our time.
Join us in a one day workshop to develop 3rd Alternative skill set, mindset, and toolset.